Where "Squid Game" was filmed?
While the whole world getting crazy about Korean drama "Squid Game" (I definitely recommend you watch it if you haven't yet), and while we all are waiting for a Squid Game season 2, let's have a virtual trip to the place, where original Netflix TV series was shot.
Well, probably I will not surprise you to say that "Squid Game" was filmed in South Korea, but let's dive a bit deeper. So, the city where the journey begins is Daejeon, the fifth-largest metropolis in South Korea with a population of over 1.5 million. The city is located about 1 hour away by high-speed rail from the capital Seoul. Although a lot of scenes were specially built for the TV show, you will see some familiar places if you visit Daejeon.
Daejeon is also known as the Silicon Valley and high technology city of Korea. For instance, it is home to many private and public research centers, institutes, technology, and science hubs.
What else can you do in Daejeon?
CITY TOUR
You can experience the beautiful city of Daejeon with a bus city tour. A professional tour guide will take you back in time with historical and cultural heritage stories. You can enjoy major city tourist attractions, travel to nearby cities, enhance your knowledge, and, of course, make memorable photos.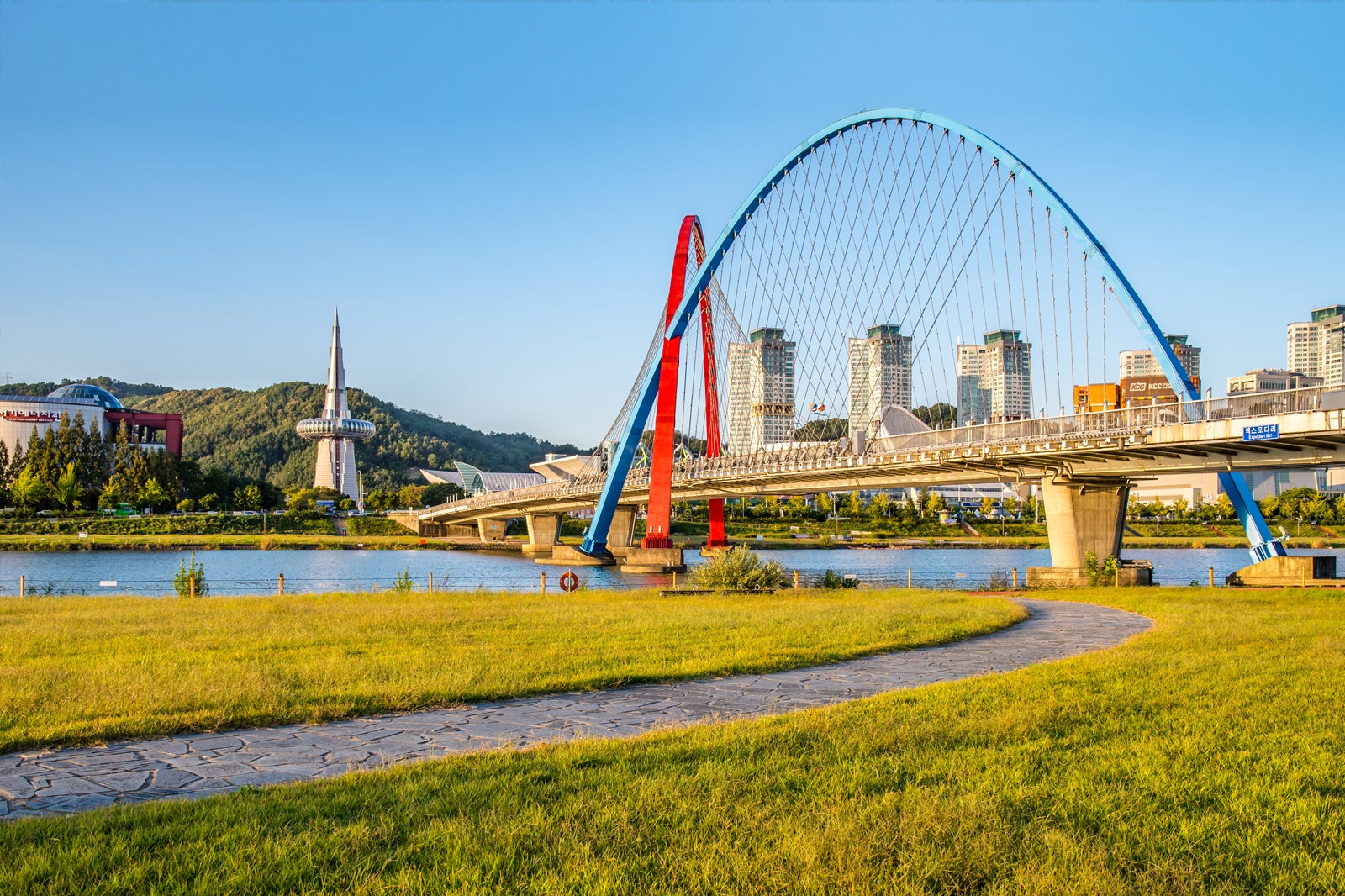 BAREFOOT FESTIVAL
Visit Mt.Gyejoksan Barefoot Festival, which is usually happening in May each year. It is one of the most popular festivals in Korea. Participants walk barefoot on a 14.5 km long red clay trail in the forest. It allows visitors to reconnect to nature, reduce stress, and simply have fun! There are no age or nationality limits, so everyone can take part in this cultural and artistic performance.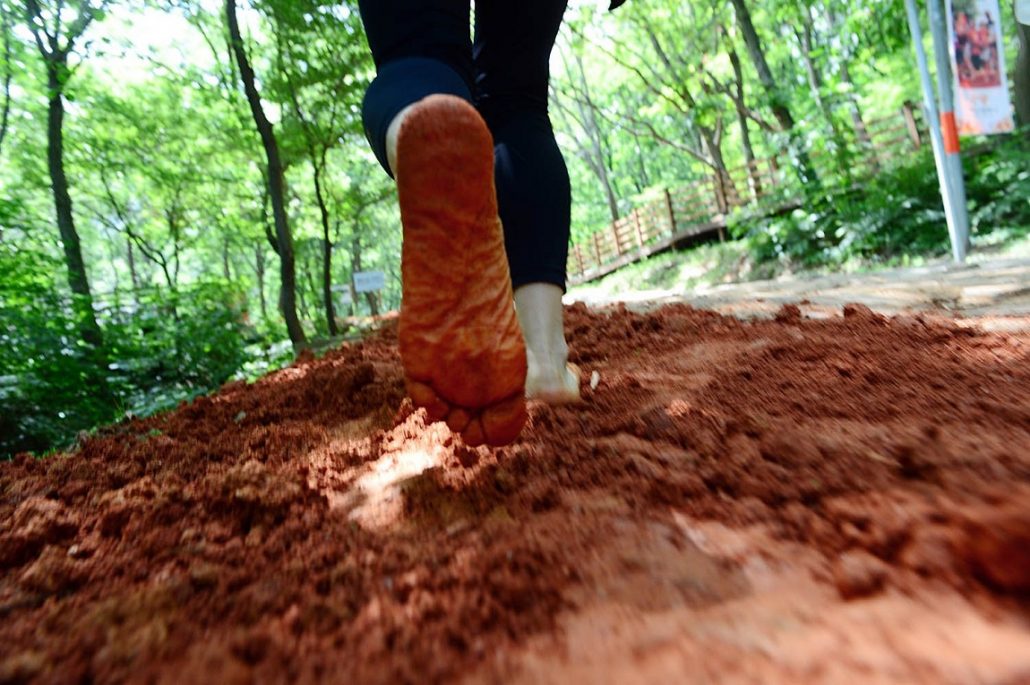 HIKING TRAILS
One of the tourist attractions in Daejeon are Hiking Trails. You can find trails with different levels of difficulty, various viewpoints, and lakes on your way. It is a wonderful opportunity to explore nature, to have a peaceful walk, or to have fun on your bike!
Are you waiting for Squid Game season 2 as much as we do? 😊